Official release: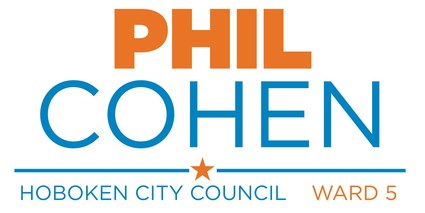 I want to wish each and every one of you a Happy Valentine's Day and a happy Black History Month. So far this month has already been chock full of excitement. Here are some of the items that have taken place or that I think would interest you to know. 
At our City Council meeting last Wednesday evening, my Council colleagues and I unanimously approved on first reading an emergency ordinance to zone our hospital property as a hospital district, to prevent it from being used for future residential development. Although the future of our hospital is once again uncertain, working with Mayor Bhalla's administration, we are doing our part to help secure a future with a hospital continuing to serve our community.  By acting to diminish the appeal of the hospital's land to a real estate developer seeking to profit from the hospital's precarious financial status, we are working to increase the likelihood that the hospital continues to provide critical public health services to our community. To read more click
here
! 
Since 2018, the City has expanded recreation opportunities for children through the re-launch of the flag football program, the introduction of tennis clinics, the expansion of basketball for children with a new division for girls, and this year — a new girls' volleyball league. 
Mayor Ravi S. Bhalla and the City of Hoboken are pleased to announce the launch of recreation tennis, and for the first time, girls' volleyball for the spring season. Registration will open on a first-come, first-serve basis for both sports at
12:00 pm on Friday, February 14th and will remain open until March 2nd.
To register, visit
http://www.hobokennj.gov/register
.
On February 11th registration began for Hoboken's popular Art in the Park program, a six-week creative arts program this summer for children ages 1-4 years of age. You can sign up at
www.hobokennj.gov/register
.
This picture of Anna, 17 years ago, shows how much my family has enjoyed this terrific program which is run so well by Nora Martínez DeBenedetto. Though Anna is in college now, our Art in the Park program is still here, going strong and better than ever!
It's not too soon to plan for our fun Art in the Park program.  Register today!
Pet Waste Station Adoption 
Note the empty roll on our 11th Street pet waste station, which I personally "adopted", and which used to have 200 bags. It's pretty clear that our pet waste station is being well-used, and our 11th Street sidewalks look pretty clear too! 🐕 🐶 💩 🐕 🐶
This initiative from Mayor Bhalla's administration seems to be working well. Let me know if you would like to adopt a Pet Waste Station if you don't have one nearby, and we will follow-up or visit
www.hobokennj.gov/petwaste
for more information. Let's keep our streets clean together!